Looking for an easy and effective method to move a game from HDD to SDD? Then read this article, and you will know all about it.
A Hard Disk Drive (HDD) is a storage device that uses magnetic storage and a rotating platter to store and retrieve digital data. It is mainly used for storage purposes, and all the permanent data of your system is stored in the hard drive.
Solid State Drive (SSD) is a newer generation of storage devices. It uses integrated circuit assemblies to store data, and the flash memory used by it makes it operate faster and better. You will find SSD as the secondary storage device in modern systems rather than HDD, and some systems come with both SSD and HDD.
Sometimes, people upgrade their system, add SSD with HDD for the best performance, and use SSD for Windows installation and boot. But when you upgrade the SSD to your system and use it as the primary boot storage, you will need to download all software and games newly, which is, of course, another time-consuming process.
But what if we tell you that you can move your game from HDD to SSD without downloading it again. Yes, it is possible, follow the below instructions to be done with it.
Why Do People Need To Transfer Games From HDD To SSD?
Before jumping on how to move a game from HDD to SSD, the important thing is to know why there is a need for this transfer. The reasons can be many, but all can be cut down to two main reasons about which we will read below.
The first basic reason for transferring games to SSD is to get a smooth and better gaming experience. An SSD has a solid-state electronic chip and a DRAM, which, when combined with the motherboard, generates a flash memory.
Secondly, storage is the primary reason people want to move games from HDD to SSD. All the latest games are very demanding in terms of space, and they take up most of the storage of HDD. To free up the space in your drive, you can transfer it to the SSD.
If you have an SSD or recently upgraded, we highly recommend you install or more all your software and games to SSD. You will get outstanding performance.
These are two of the main reasons that make you do the transferring. It further leads us to the next part of this article that is methods of moving games from one drive to another.
Steps to Move a Game from HDD to SSD
In the section, we will know all the possible ways to move a game from HDD to SSD. Let's Continue.
SSD is the latest technology; you will get fantastic performance which is way better than old HDDs; that is why, if you have SSD or you have recently upgraded SSD in m.2 slot, you can enjoy fast operating by moving all software and games to SSD.
And for this, we have mentioned some of the best ways to get your game transferred to another drive so that you can enjoy its excellent performance.
How To Move A Steam Game To SSD With "Move Install Folder' Feature?
Steam has a built-in feature to make the transferring process much easier and simpler. To move the game, you will have to first create a new steam folder on the second drive, which is your SSD. You can do this in Steam, choose the Steam, and click on the Setting option.
There you will find Downloads, go to that and then click on the Steam Library Folder button. Click on Add Library Folder and choose the drive to transfer the Steam. After that, click on New Folder, name the folder and click on "Ok.'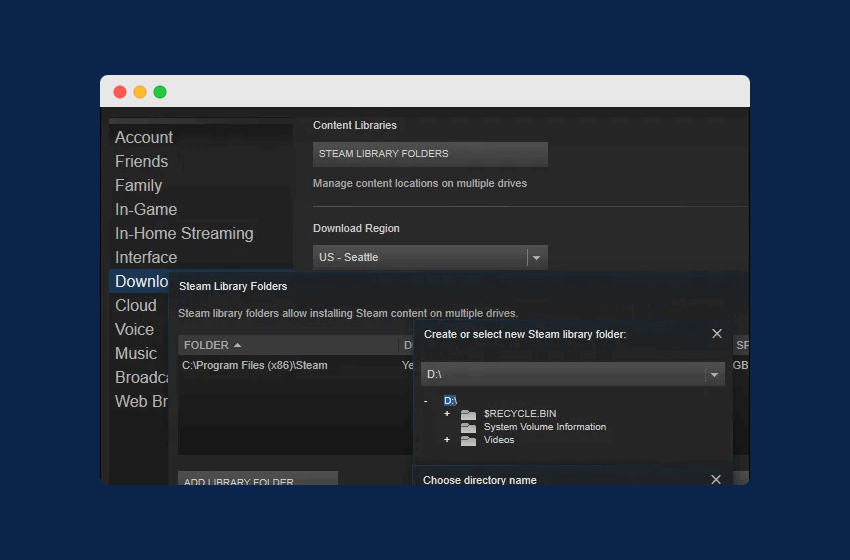 The next step is to move the folder, right-click the game in the Steam library and then select Properties. A window will open up, go to the Local Files tab and then click on the Move Install Folder button. A dialogue box will open, choose the Steam Library you just created, and click on Move Folder. That's it; the game will be moved to SSD.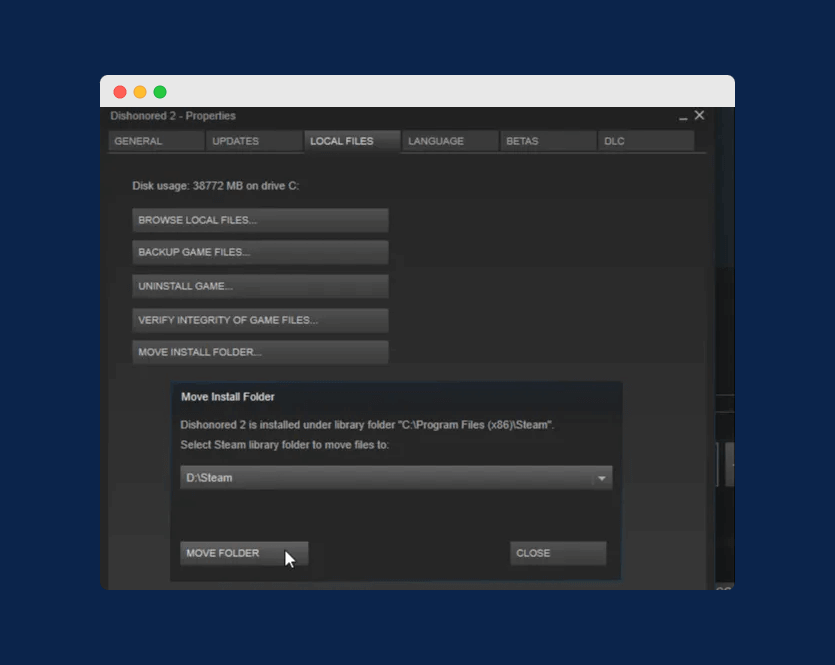 How To Move A Steam Game To SSD With Steam Library Manager?
This method is straightforward and moves your game in just a few minutes. If the above method does not work for you, or you find it too complicated, go with it. It is only a matter of a few clicks.
First, you will have to download Steam Library Manager from Steam's official website. Once downloaded, open it. In its main interface, you will find the game stored in the library. Just drag and move it to whichever drive you want. Then Click on "Task Manager" and click on "Start" to proceed with the transfer.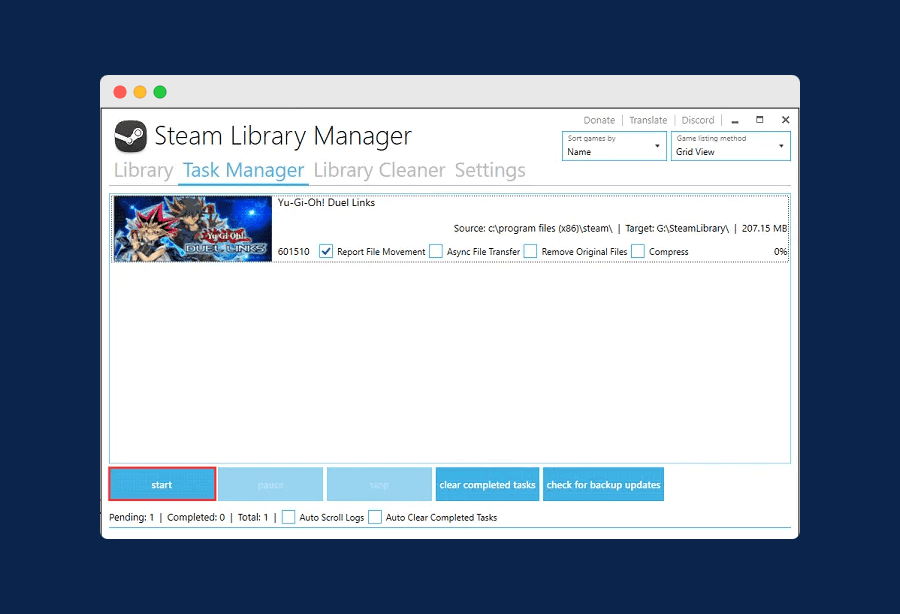 How To Move Non-Steam Games From HDD To SDD?
For steam gamers, the steps are quite easy, but what about non-steam games. If you have any game installed on an old HDD and you are not getting the best performance, then you can move it to SSD. Follow the below instructions carefully to be done with it.
Click on the "Start" window button and search "Setting", a window will open up.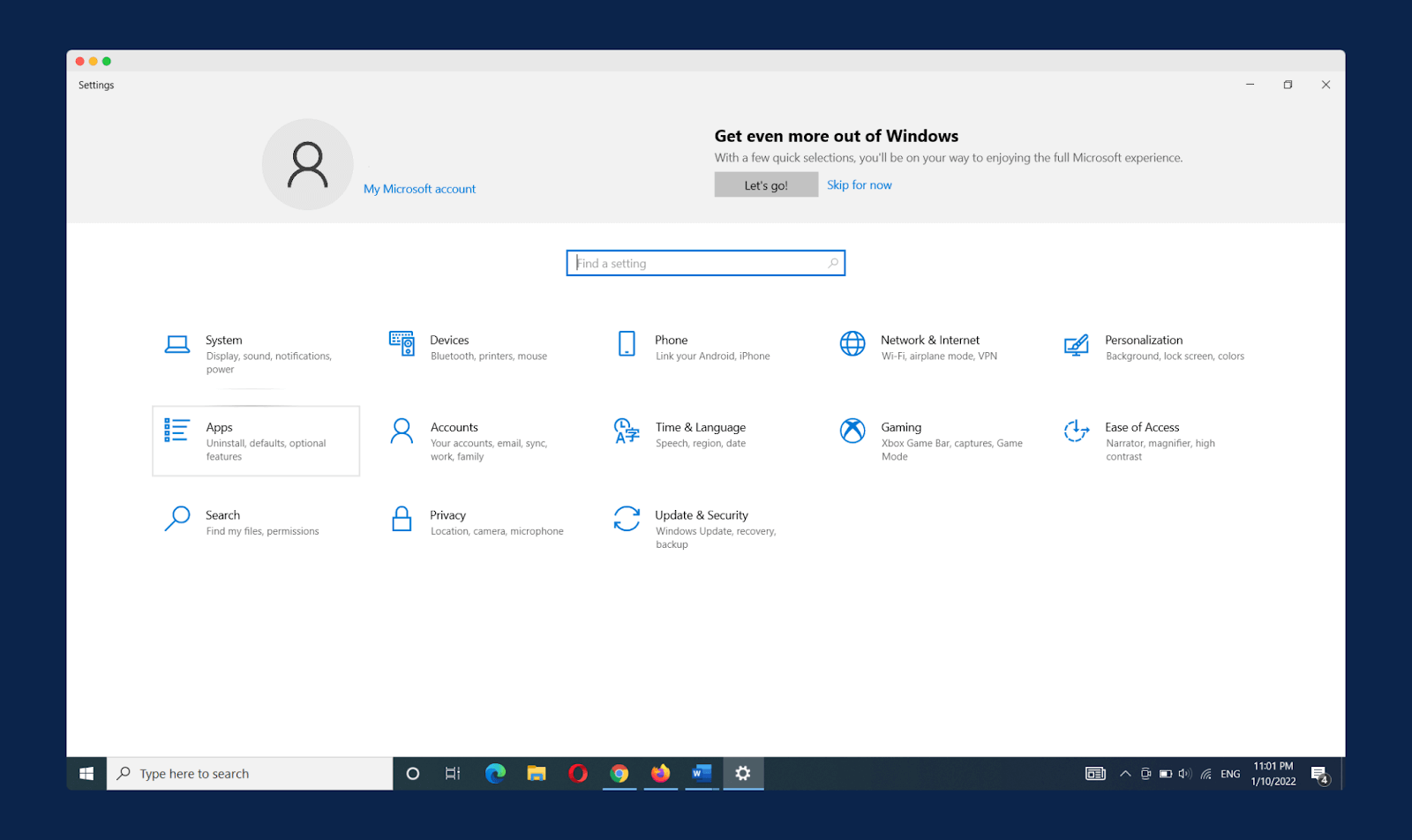 From there, click on "Apps," and you will find all the apps and programs installed in your system. Select the game you want to move and click on the "Move" option. A dialogue box will open up, select your SSD, and then to transfer your game, finally click on "Move".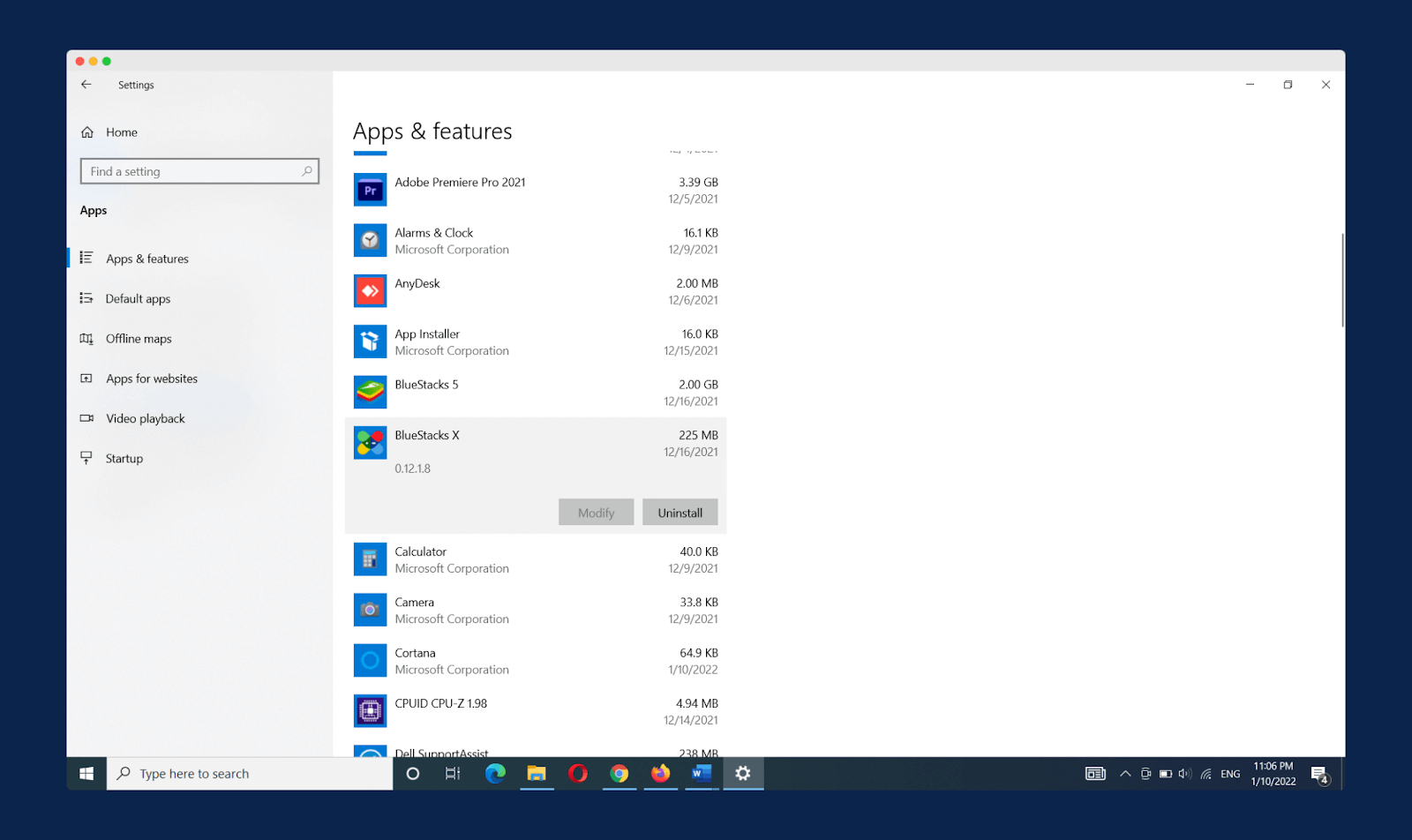 Frequently Asked Questions (FAQs)
Above this article, we have entirely explained how you can move a game from HDD to SSD. If you still have a few doubts, you can read the questions mentioned below.
1. Can All Games Be Moved To SSD from Old HDD?
Yes, all the games can be moved to SSD. We have mentioned the two methods to move steam games with Steam Library Manager and using the "Move Install Folder' feature.
You can also move non-steam and steam games using third-party tools. Apart from that, games installed through Microsoft Store can be moved via Windows settings about which we have mentioned above in this article.
2. Should I Put Games On The SSD?
Moving your game to SSD is good for your system and, of course, for your gaming experience too. Firstly it will free up space from your hard drive.
And secondly, it will enhance the performance of your game as the SSD has flash memory. SSD comes with faster reading and writing speed and is also more energy-saving.
Final Words
So, that was all about moving games from HDD to SSD. We have covered steps for steam games and non-steam games; it only takes a few minutes to complete the process.
Transferring your game to SSD is something that many users intend to do as it offers you the best gaming experience and fast processing.
We hope this article about moving games from HDD to SSD is helpful to you. If you face any problem in following the above steps, then comment down below, we will try to solve your problem.