Not sure how to check what motherboard do I have? There are various ways to check what motherboard you're using on your PC build and in this guide, I'll show you how you can grab your motherboard information. But before jumping on how to check what motherboard do I have?
Let's first understand a little about it.  
The motherboard is a circuit board found mainly in computers and some other expandable electronic devices. It is one of the most significant parts of these electronics and is also known to be the backbone of computers. The motherboard helps the primary hardware devices like the central processing unit (CPU) and memory to communicate. It also allows the connection of their peripherals.
There are different sizes and kinds of motherboards generated to fit various types of computers. Each kind has its specific use, which can not be used for every memory.
In a computer, the motherboard can be found inside the computer case. All the essential parts and the unit's peripherals are connected here. For the tower computers, the motherboard is present on either left or right side of the tower. And it is one of the biggest circuit boards.
The whole structure of the motherboard is quite complicated as it is a spot where all the other main components of the computer meet and communicate. The chipset is an essential component of this circuit board. It has numerous integrated circuits to control the interaction of hardware with computers and the CPU.
Now that we have enough knowledge about motherboards, let's find out how to know which motherboard is on your computer.
How to Check What Motherboard Do I Have?
There are many reasons for knowing what motherboard do we are using on our system. Especially when you want to upgrade your CPU, knowing the motherboard and its chipset is crucial so that you don't end up buying an incompatible processor. 
And in situations like this, we all wanted to find the motherboard we have, and finding this is not as complicated as one might think. It is quite an uncomplicated process and you'll easily know what motherboard do you have.
We have mentioned some of the different ways for your ease. Let's check them one by one:
1. Open Up Your Computer And Look For Motherboard
The first step and fundamental way to know about your motherboard are to open up your computer case and physically look. The manufacturer and model number must be written somewhere on the board.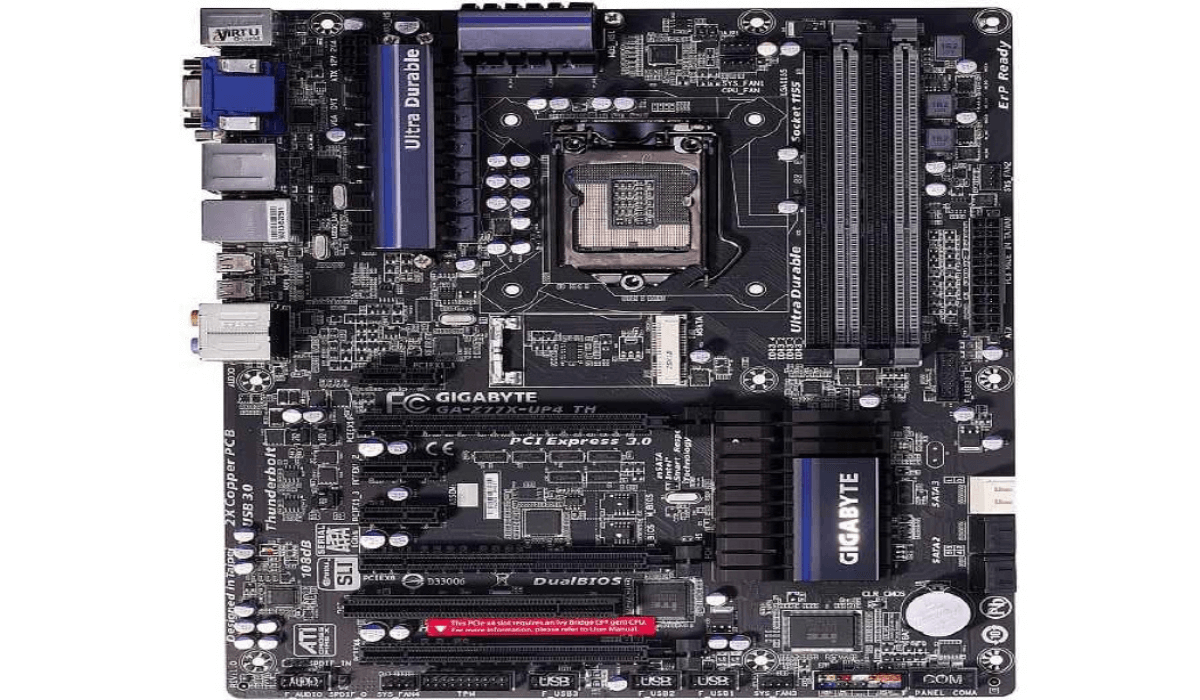 This method is suitable if you have no software available. Also, if the computer is not switching on to your motherboard and is not installed yet, then choosing this physical method is best. You should not try to open up your case if you have a laptop.
For different brands and types, the location of the model number can vary. It is because of the other arrangement of the chipset. The most probable position is near the CPU. It is also commonly located along with the PCI expansion card slots or printed on heatsinks of some motherboards.
The easiest way to find out about the motherboard is to look at the box in which it came. But the chances are that it is already thrown in the garbage.
Some of the most popular manufacturers of the motherboard to look for are:
MSI: MSI motherboards are equipped with unique features like mystic light RGB and core boost. There are lots of types and versions of this motherboard. MSI MEG Z490 Godlike, MSI MPG X570 GAMING PRO CARBON, and MSI Creator TRX40 Motherboard are a few of them.
ASUS: Asus ROG Maximus XIII Hero, Asus AMD X570 ATX Gaming Motherboard, and Asus ROG Strix B550-F are some types of Asus motherboards. They provide top-notch performance.
GIGABYTE: These motherboards have an extraordinary blend of features and technology. Some of the versions are GIGABYTE BB550, GIGABYTE B560M, and GIGABYTE B4M0.
ASRock: Asrock manufactures one of the most durable and affordable motherboards. They work for years without any error or damage. ASRock A320M, ASRock A520M, ASRock B450M are of the types of ASRock motherboards.
Biostar: Biostar generates high-quality motherboards best for gaming and various other purposes. It has multiple types and versions of motherboards available.
Some of the most popular and highly used chipsets are:
B360
H370
Z370
Z390
B450
X470
Sometimes it happens that brand and model numbers are not located next to each other. In that case, look for the four-digit code, and know about your system's motherboard.
2. Check Via Command Prompt
I know that finding the brand and part number of the motherboard can be very difficult when one opens up the case, and if you are not comfortable doing so, then there is another method which is really easy to follow, and for doing this, all you need to do is open your command prompt.
What people think is that using a computer's command prompt is always too complicated and challenging and due to this reason, many peoples aren't willing to use this method. But as a matter of fact, using a command prompt is one of the easiest methods of all. 
So how does it works? Let's understand it in detail…
To start with it, you've to turn on your computer and press the "CTRL + R" button to open "Run" windows. Here you need to enter the "CMD" word and hit enter. Once you do so, it will open a black-colored command prompt on your screen. As an alternative, you can do this by clicking on the "Windows" icon and searching for the "CMD" (as shown in the image below).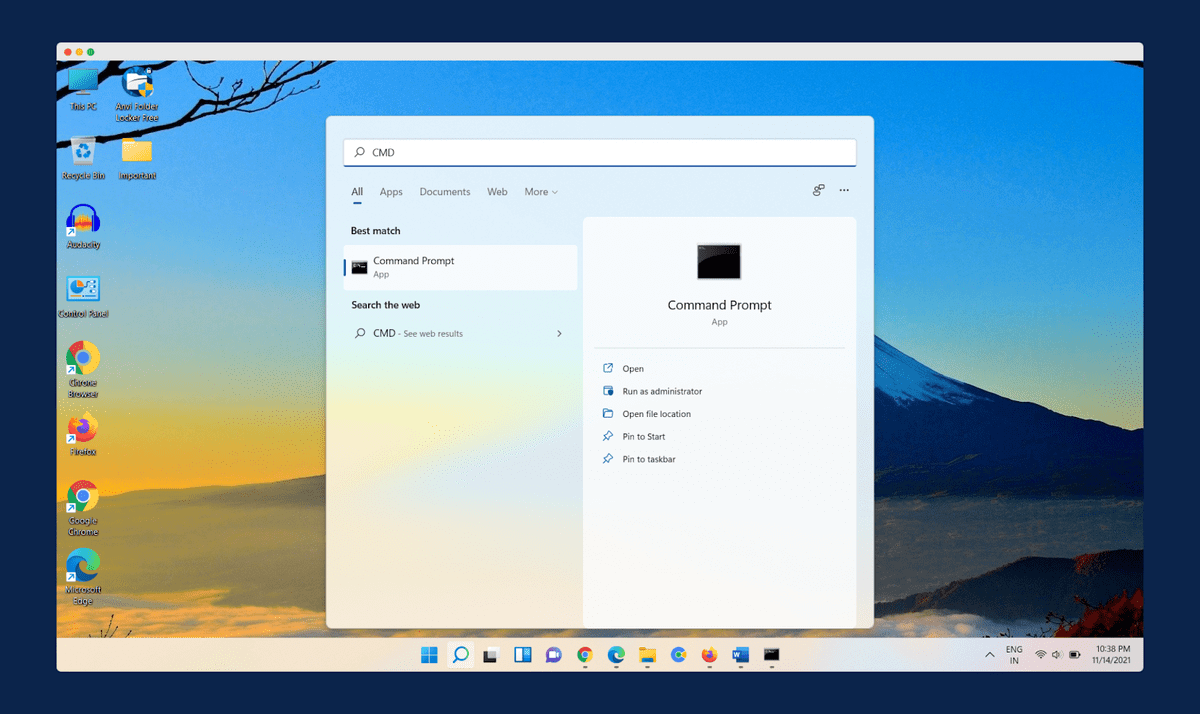 "wmic baseboard get product,manufacturer,version,serialnumber"
Once you enter this command (without colons), you've to hit the enter key. That's it; this is all you've to do and it will show motherboard information on your screen.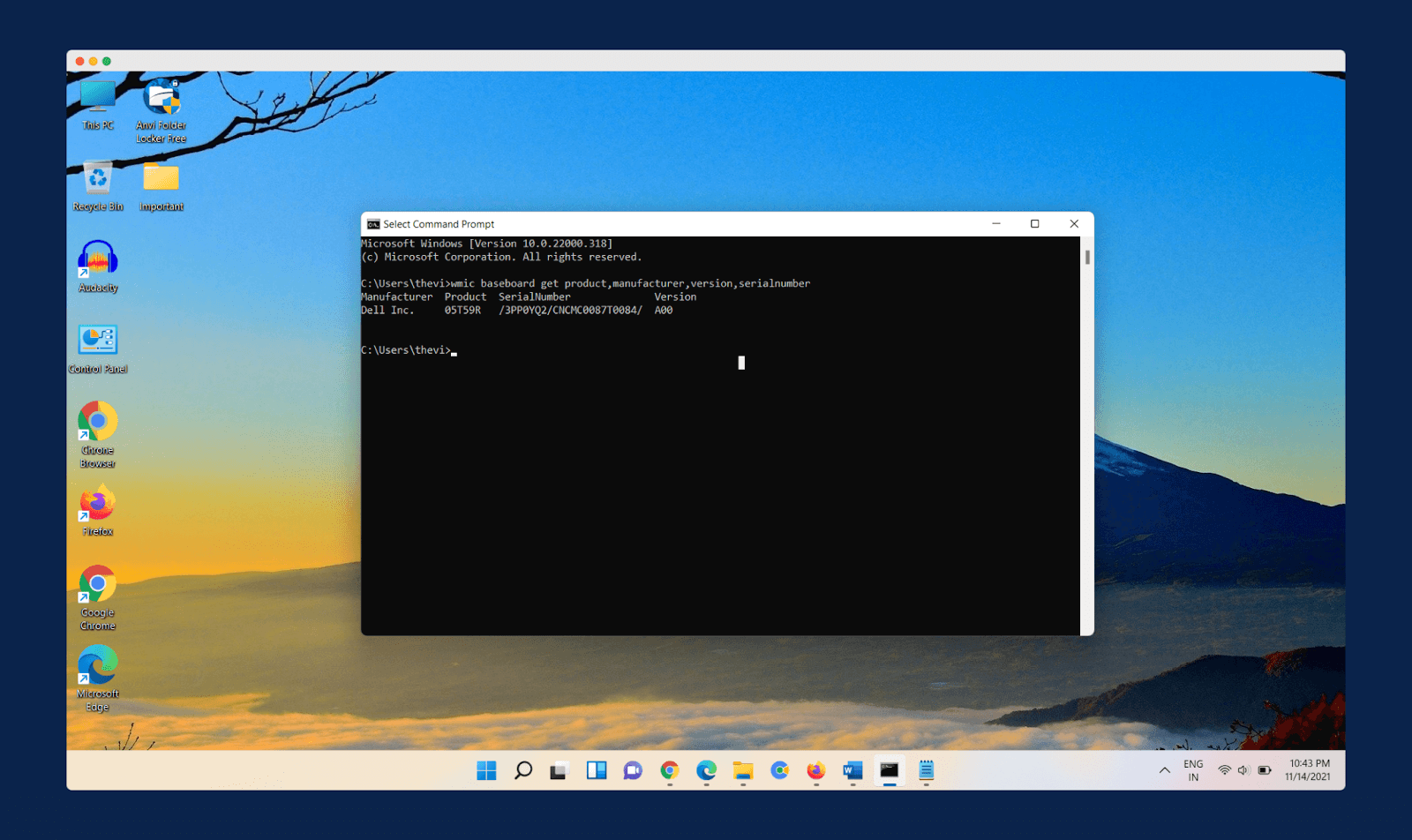 These details can include baseboard manufacturer, product ID, serial number, and version on the command prompt. That's all it takes to know which motherboard your computer has via the command prompt method.
3. Use 'System Information'
The command prompt method which we've shared in step 2 is one of the easiest ways for checking the motherboard name and details. But as we talked about earlier, there are many peoples who don't want to use the command prompt. So for them, here's another way that is very easy and simple to use. 
In this method, you can use your computer's system information to show the information about your motherboard. It will provide all the information about your motherboard and all the hardware attached to your systems like CPU, RAM, etc. 
In case you wanted to follow this method, here are the steps;
First of all, you've to click on the "Windows Icon" or "Windows Search Box" present on the bottom left corner of the screen. On that page, you've to type "System Information" and press enter button. It will open a system information page.
Now you've to scroll down and find the "Baseboard manufacturer" option. On the baseboard manufacturer option, you'll find your motherboard's brand and there's another option named "Baseboard Product" which shows you the chipset and model number of your motherboard, as shared in the image below.
This is one of the most simple ways to check what motherboard do you have – but in case you wanted these steps to be more simpler, just press the "Windows + R" button. It will open a "Run" windows where you've to type the "msinfo32" command. 
Once you entered this command and hit enter, it will further open the "System Information" page for you from where you can check your baseboard manufacturer and other details.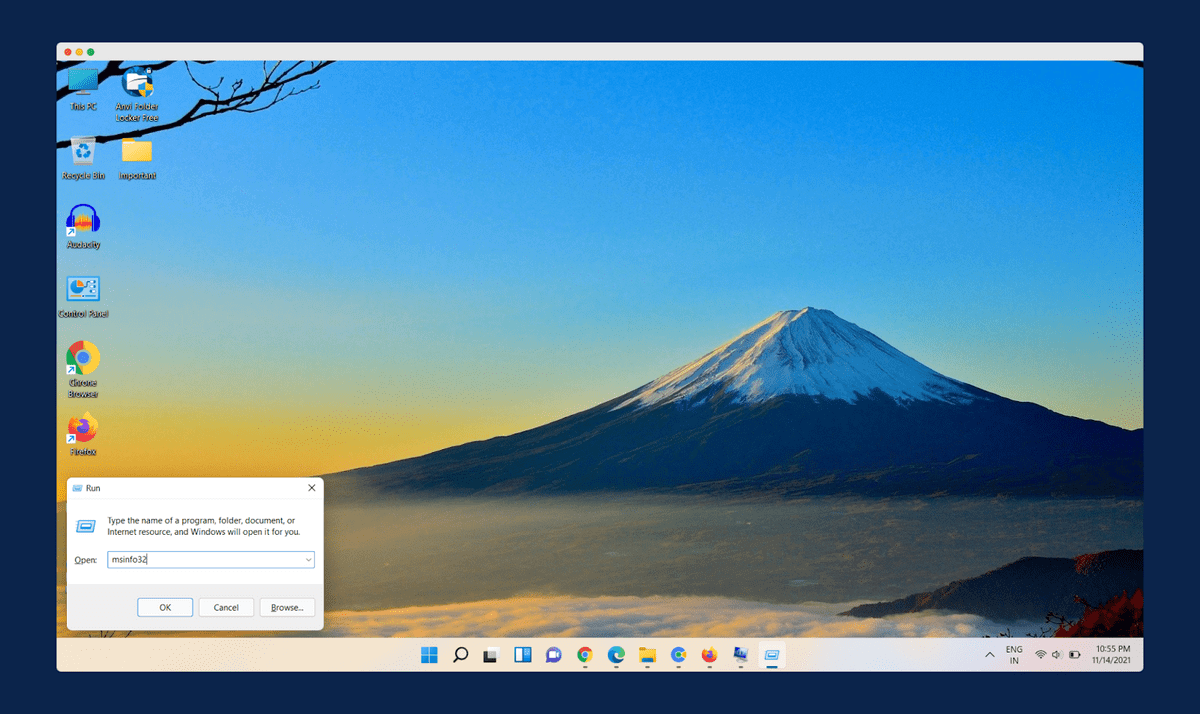 These methods will only work if you're using Windows 8, 10, and 11 platforms. But in case you're still on Windows 7 or some older version, then this step is not applicable for your system.
In this case, you've to open your system and click on the "Start" menu. Once you click on the "start", it will further open a popup where you've to click on the "All Programs > Accessories" options. After that, you've to go to "System Tool" and here you'll see a "System Information" option.
Now click on the "System Informations", and it will display all the information about your baseboard manufacturer and other baseboard details.
4. Use Third-Party Hardware Checking Software
The Last option to know what motherboard your system has with the Windows tool is to install some third-party software. Some of the popular options available are:
CPU-Z: Download The CPU-Z software in your system and then load the program by double-clicking on the icon. Once opened, click on the 'Mainboard' option present on the top of the window. And then you can find all the information about the motherboard of your computer.
HWiNFO: When you'll open the software, a few windows will open up. Out of those on which you find Summary, Sensor options on the top. In the same window, you can find the 'Motherboard' option and its details.
Speccy: It is the simplest third-party software. Just open the software and give it a minute to process. And then you can find all the info about your system there, under the 'Motherboard' option who can know about the model number and brand.
Find Out What Motherboard You Have On Linux
If you're using Linux, then finding the motherboard is relatively easy for you. You just have to open your terminal by using the "CTRL + T" command and login as a root. 
Once you're logged in as a root user, you have to type "dmidecode -t 2" and hit enter. This command will get all the information about your hardware without opening the computer case. Here's a tutorial link for more information about using this command.
To further receive more details on the motherboard, type the root command as "dmidecode -t baseboard" and you will receive all the information about your motherboard.
Final Words
So, these are all the easy and basic methods to find which motherboard your computer has. There are various ways to see that. One can choose the process as per their convenience and need. The motherboard is one of the essential components of the computer system. It is a medium through which all the hardware components are connected and communicated.
There are various versions of motherboards available from which you can choose for. So after reading our article, how informational was it for you? Let us know about your feedback in the comment section below. If you found this article helpful for you in any manner, do share it on social media.