Are you facing lag while playing your favorite game? If yes, it may be because the game you are playing is not getting sufficient operating RAM. In this article, we have shared a complete method to allocate more RAM to a game.
Many applications call for high RAM to run smoothly in Windows, especially games. Games need more operating memory than most of the other programs. Sometimes for playing some high demanding games, the operating memory of your system may fall short. In this case, either the game does not even run at all or lags a lot.
Luckily there is a way to allocate more RAM to a game and get the best gaming experience. The RAM allocation is the total memory that is being used up by games or any other computer program.
If you are a gaming enthusiast, this article is precisely for you. In this article, we will tell you how to allocate more RAM to a game so you can enjoy high resolutions, pixels, and crystal clear clarity. But first, let's know some basics.
What is RAM?
RAM, the abbreviation of Random Access Memory, is one of the vital components of any PC or laptop. It is basically a computer memory used to store currently used data and machine codes. RAM stores the data temporarily to run a program, it is not a storage device like Hard Disk or Solid-State Drive.
Whenever you open a game, it is the RAM that makes it run. It would have been too slow if the drive had carried this process. The RAM never stores any permanent information when you close the game and is further allocated to different programs.
When your system has more RAM, it will run more processes. In case of low RAM, the processing power of your PC or laptop will be limited. And to complete a task, it will take a much longer time. More RAM means more tasks will be processed faster and effectively.
The RAM chips having equal memory size sometimes may operate at varying speeds due to frequency. Therefore one should look for the highest frequency while buying RAM. Many prefer having higher RAM, whereas others buy low-capacity RAM with high speed. It is usually better to have more RAM but make sure that it matches your CPU and motherboard's capabilities.
If you are building a gaming PC, then RAM you are purchasing should be 3200 MHz, and it should be the DDR4 RAM.
Will the Games Run Fast By Allocating More RAM Memory?
It is obvious that when you have more memory, your game will load quickly and run smoothly. If your system does not have enough RAM, the game may take a lot of time to load or lag a lot. So, allocating more RAM to your game is a good option to make it run fast.
On allocating, maybe the RAM helps in managing the playback processes and preloading the game before it plays. Though allocating the RAM increases the performance of your game, if your PC has limited RAM, then other programs may affect it. It is suggested to monitor your system, and in case you face any problem, change the setting back.
How to Allocate More RAM to a Game in Windows
If you are a gamer, you must know that more RAM will make your game run smoothly and quickly. But if you do not want to spend money on increasing the RAM of your system, then we have a better and easier method in which you can allocate more RAM to a game.
Simply open your laptop or PC that you have and "Right Click" on the "Start (Windows Icon)" present on the left corner of the taskbar. You can also press "Ctrl+Alt+Delete" and then click on "Task Manager."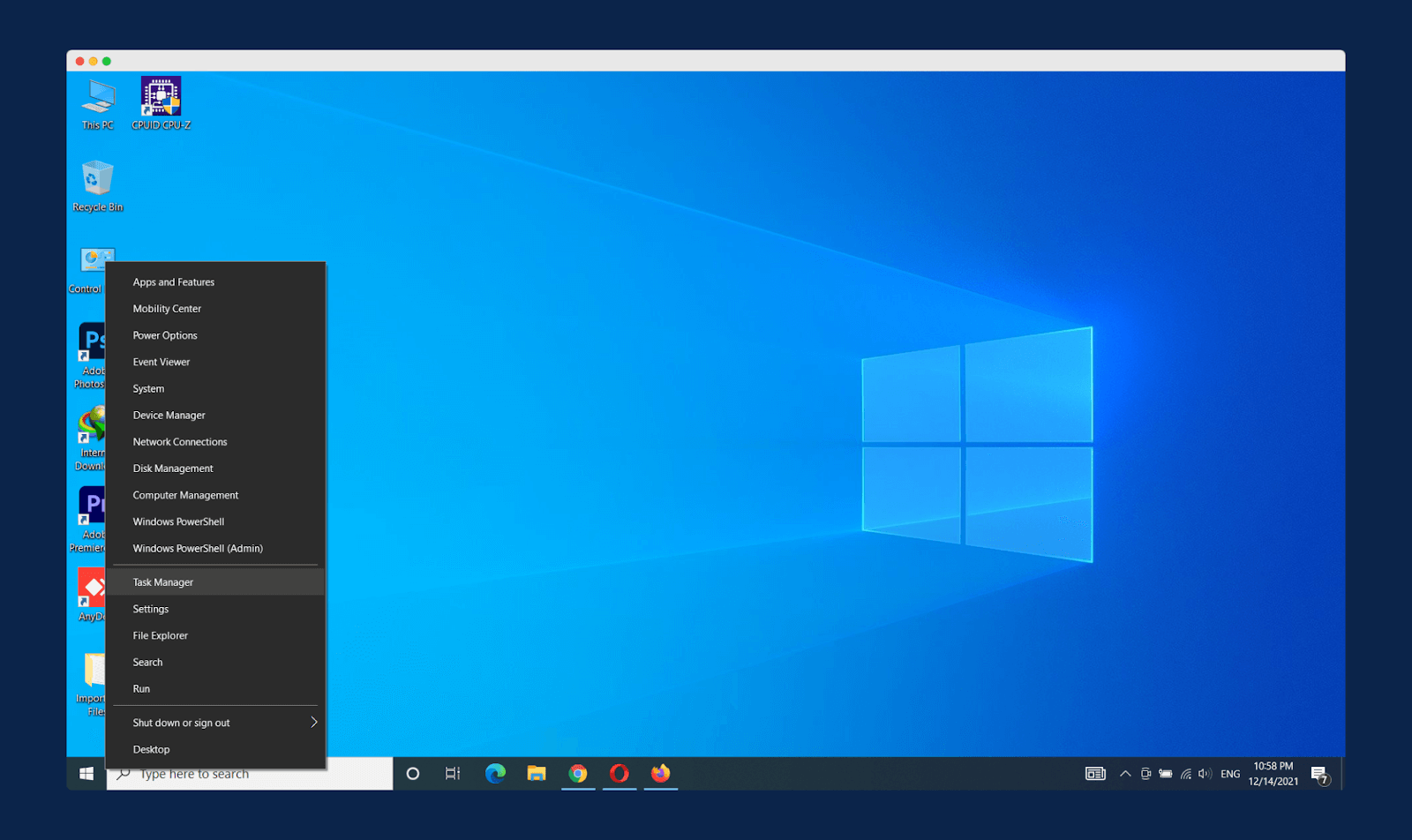 Once the Task Manager is opened, you will find many options present on the top. If the task manager is blank, click on "More Details" present at the bottom. After that, out of all the options present on the Task Manager, click on "Details." When you click on it, you will find the list of all the programs.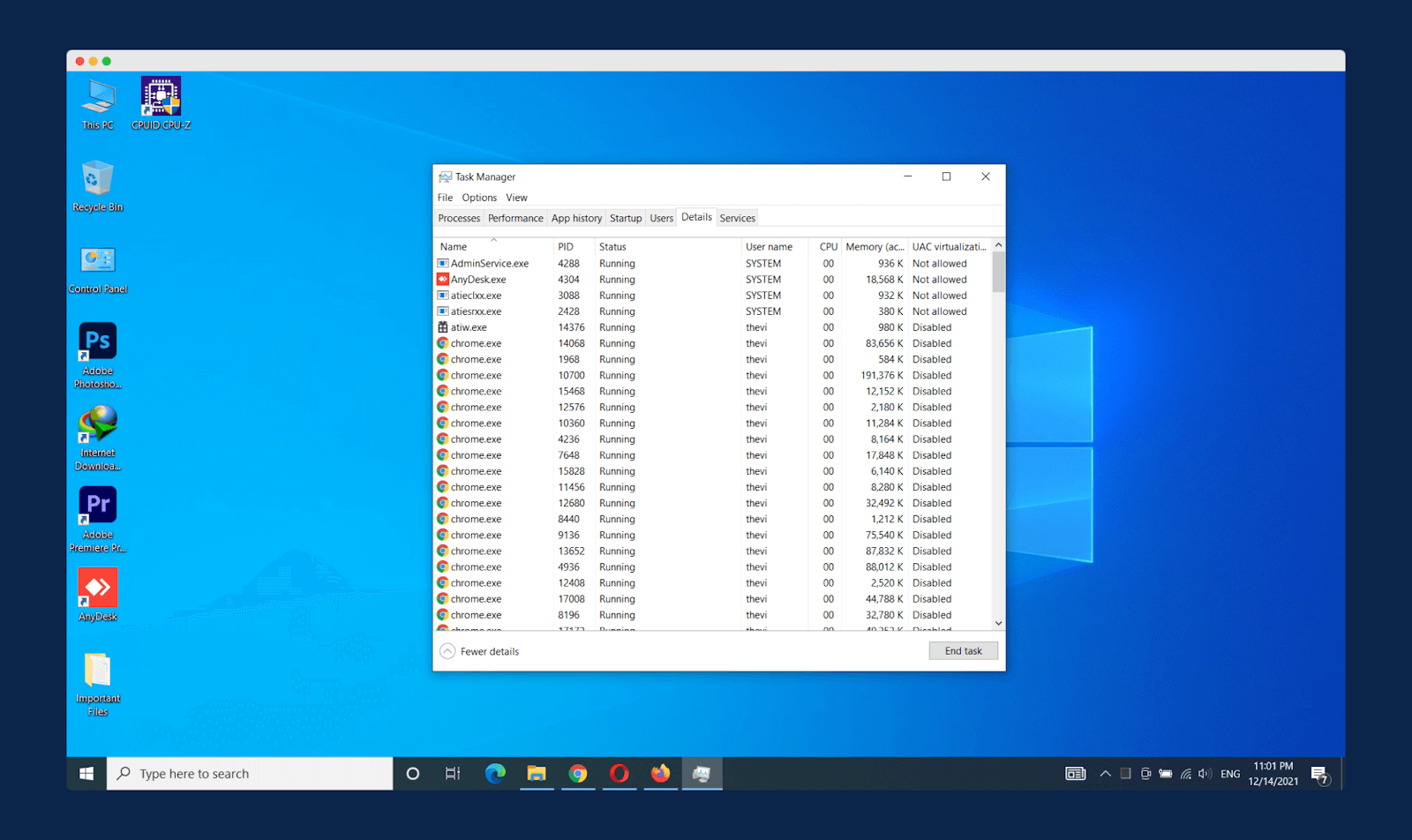 Scroll down until you find the game to which you want to allocate more RAM. "Right-click" on the desired game and then hover over "Set Priority," it will display the options from Real-Time to Low. Click on the "High" option, and a window will pop up asking you to confirm the setting. Click on "Change Priority" to confirm the setting.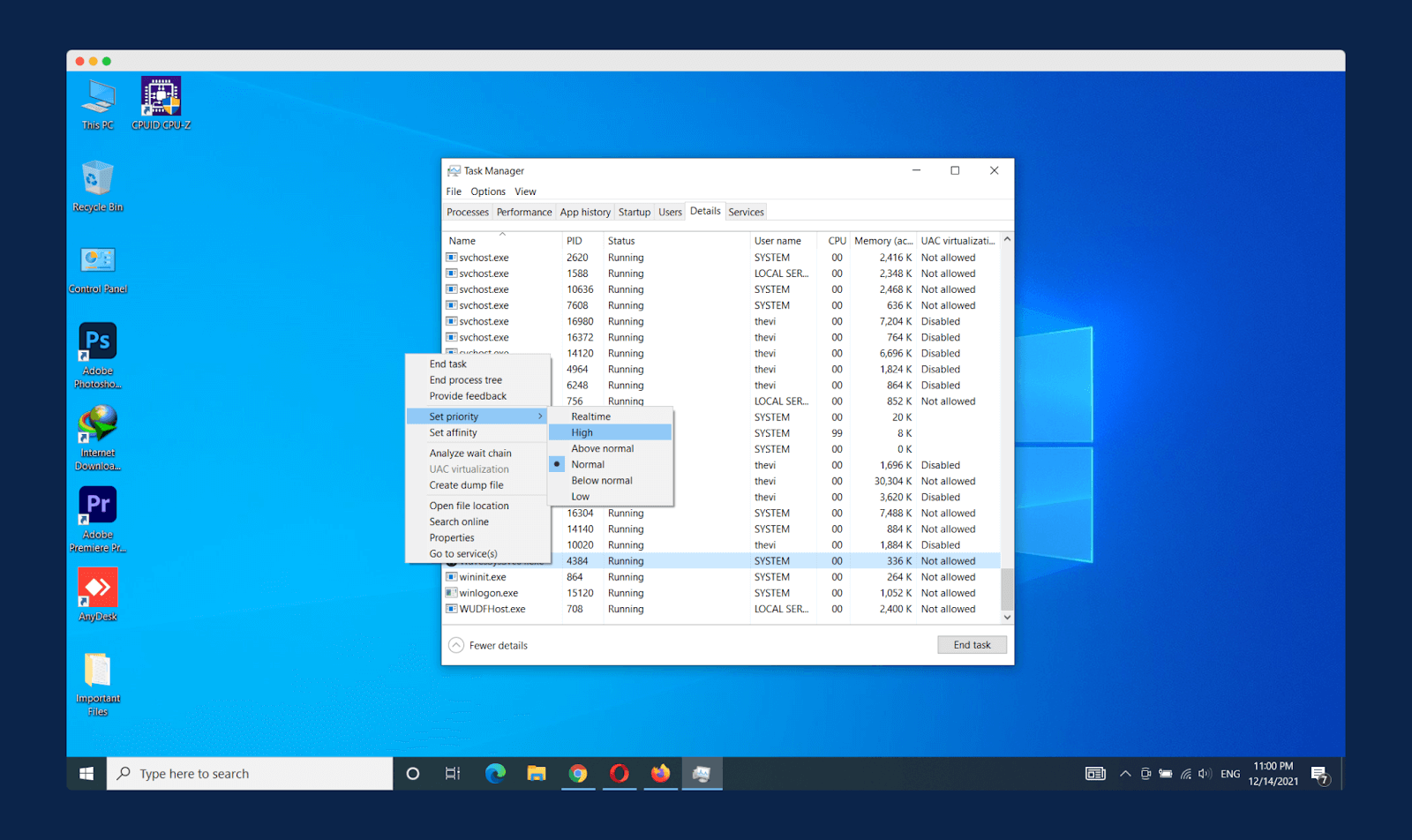 That's all; the desired game will be allocated more RAM. You can enjoy a faster and better gaming experience with it. It takes only a few simple steps to complete this method.
Frequently Asked Questions (FAQs)
Above we explained how to allocate more RAM to a game. The method mentioned is easy and safe for your system. In case you still have some doubts, check the questions below. They are some of the most asked questions related to RAM.
1. Can You Allocate More RAM to Steam Games?
Steam is an online gaming platform to play, discuss and even buy games. If you already have steam games, you may ask if the RAM can be allocated to them. Well, the answer is Yes!
Yes, you can allocate more RAM to steam games. It improves the performance and loading time of the games. To allocate more RAM, you have to perform all the steps mentioned above. Remember allocating more RAM does not mean that your game will utilize all that memory; it just means that it will use it when required.
2. Is 32GB Too Much RAM?
32 GB RAM is more than enough, especially for gaming purposes. Having 32 GB RAM means you won't need to upgrade it in the future. Your gaming configuration should at least have 8 GB RAM.
The 16 GM RAM is perfect right now for gaming purposes. 32 GB is good only if you want to make your system future-proof. But for right now, 16 GB RAM is the best and the right option. So, we can say that yes, 32 GB is too much RAM.
3. Is 3200mhz RAM Good?
If you have a Ryzen based system, 3200mhz RAM is pretty good. It will provide you with good performance and certain other benefits.
But many people prefer to have higher speed RAM like 3600mhz RAM. So, 3200 MHz RAM is good, but, if possible, one should go with a slightly higher speed for better performance.
4. Does Higher RAM Speed Increase FPS?
It depends. For instance, if your RAM is limiting the performance, then increasing the RAM will also increase the FPS. But if you already have enough RAM, it won't affect the FPS.
So, higher RAM speed could increase FPS, but it is not an obvious scenario. There are always a few limitations put on the system that prevents it from getting maximum performance.
5. Does RAM Clock Speed Affect Gaming?
The RAM clock speed usually does not affect gaming. Higher speeds have minimal effect on FPS. And therefore, there is not much significant change in gaming.
To get a better gaming experience, it is advised to allocate more RAM. To do so, you can follow the procedure that we have mentioned in this article.
Final Words
Random Access Memory (RAM) is an operating memory of the system. It stores the data temporarily and reads them. Having a sufficient amount of RAM is vital for playing games. Many high demanding games require high RAM.
So the best way to meet this requirement is to allocate more RAM to games. In this article, we have also mentioned the simple and easy method. It improves the performance of the game and loads it quickly.
So that was all about how to allocate more RAM to a game. Now that you know it, why don't you go and try and enjoy a better gaming experience? For any feedback and inquiry, comment below!